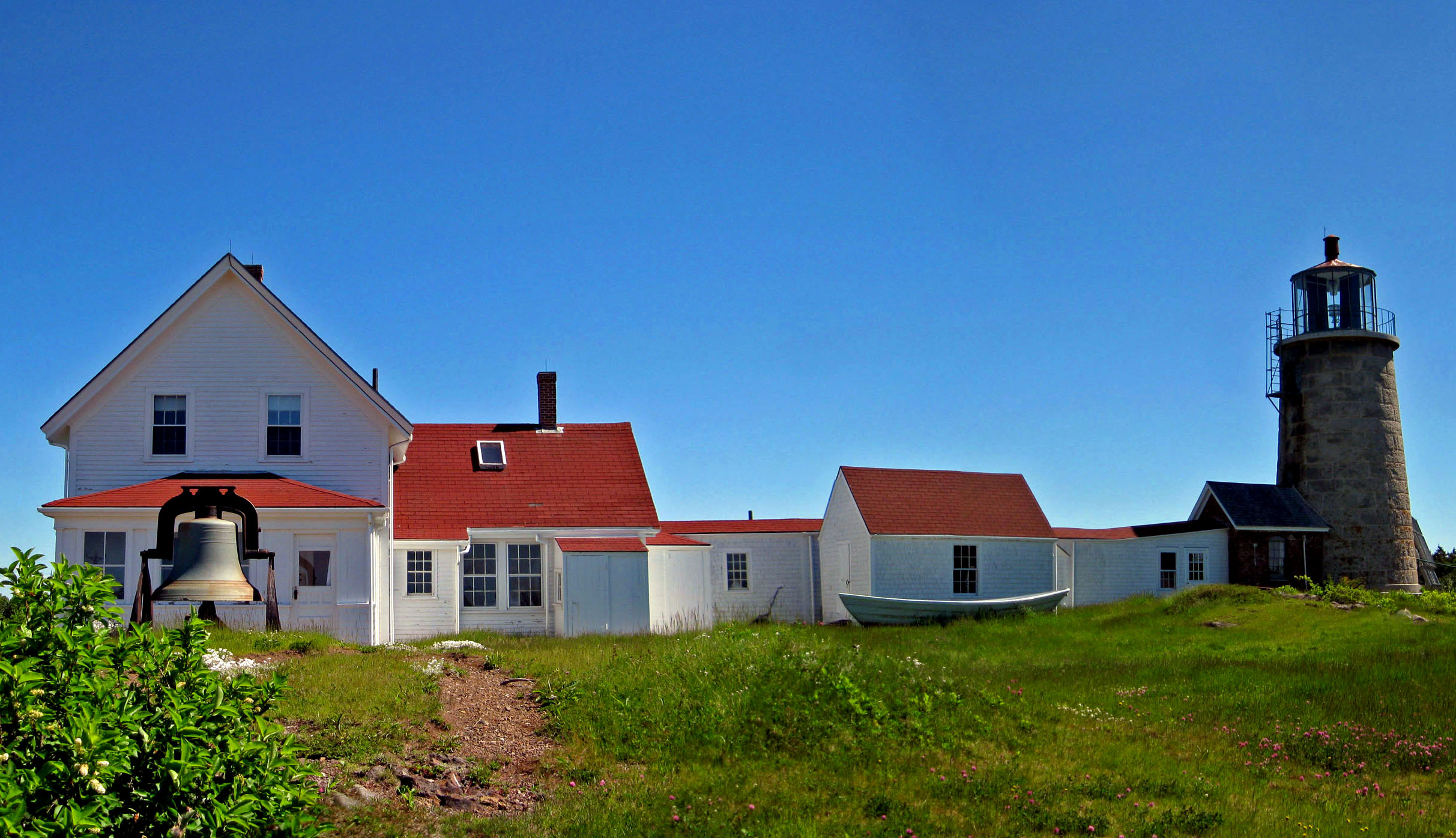 For many years people had dreamed of a Monhegan Museum, and the vacant buildings of the lighthouse complex, themselves historically significant, represented an ideal solution. The Monhegan Associates, founded by Theodore Edison in 1954 to conserve the wildlands of Monhegan, spearheaded the effort to establish the museum. In 1960 the Associates established the first Museum Committee to develop plans for the proposed museum, and at a sealed-bid, public auction, held on June 1, 1962, the Associates purchased the buildings. The Museum Committee organized the extensive renovations of the buildings, which had fallen into considerable disrepair; solicited historical materials; and created the displays.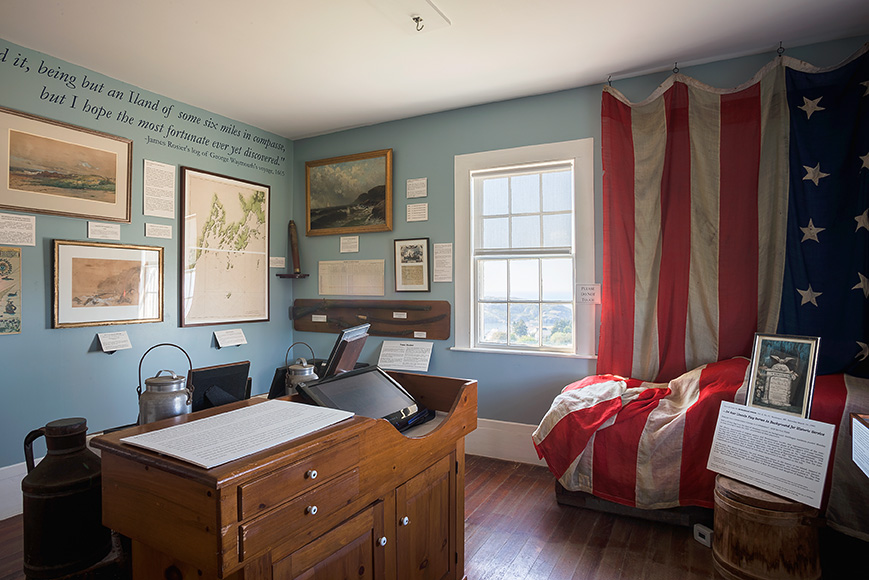 When donations of materials related to Monhegan's rich and varied history were sought, generous islanders and visitors responded enthusiastically.Donations of photographs, documents, furniture, equipment, Native American artifacts, and memorabilia began to pour in, and continue to do so. Increasingly in recent years the Museum has received paintings and other art works by members of the art colony that has flourished on the island since 1890.
By July 1, 1968, renovation of the main building and preparation of the displays had progressed to the point that the Museum was able to open to the public on a daily basis for the summer season. The response was positive and enthusiastic, and has continued to be so as the display space has been expanded and the exhibits refined.
In 1974 the first of the special, season-long Monhegan art exhibitions was hung in the gallery space on the second floor of the keeper's house. In 1998 these were moved to the new Assistant Keeper's House gallery. The original Keeper's House has become a repository for permanent exhibits of the island's rich natural history and its social history.
In 1983 the Trustees of the Monhegan Associates, which had been supporting and overseeing the Museum since its inception, decided that the Museum would be better served if there were a separate organization dedicated exclusively to the Museum's well-being. Consequently, a new organization, the Monhegan Historical and Cultural Museum Association, was incorporated in 1984. It was granted tax-exempt status by the Internal Revenue Service the following year, and during its first six months of operation in 1985, nearly 300 people became members of the organization. The Museum Association now owns and operates the Museum, having received title to the buildings and displays from the Monhegan Associates in 1985. Once the new Museum Association had been established, a major restoration of the buildings was begun, thanks in part to matching grants from the Maine Historic Preservation Commission with funds from the National Park Service.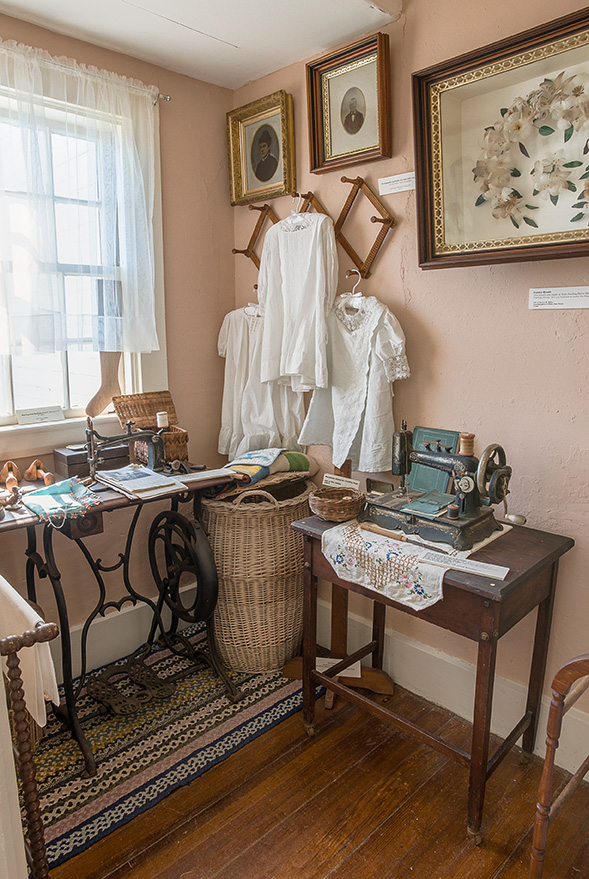 CONSIDER SUPPORTING US
Your donations help us preserve Monhegan's rich history for future generations
HOURS
Museum Hours for the 2023 Season 
June 24-30 and September: 1-30:1:30-3:30pm daily
July and August: 11:30-3:30pm daily
James Fitzgerald – Rockwell Kent Historic Artists' Home and Studio
June 24-September 30: Tuesday, Thursday, & Sunday 1:00-3:00pm