Visit the Rockwell Kent – James Fitzgerald House & Studio
HOURS
Sundays, Tuesdays & Thursdays 1pm – 3pm
Suggested Donation $5
Advance reservations requested for groups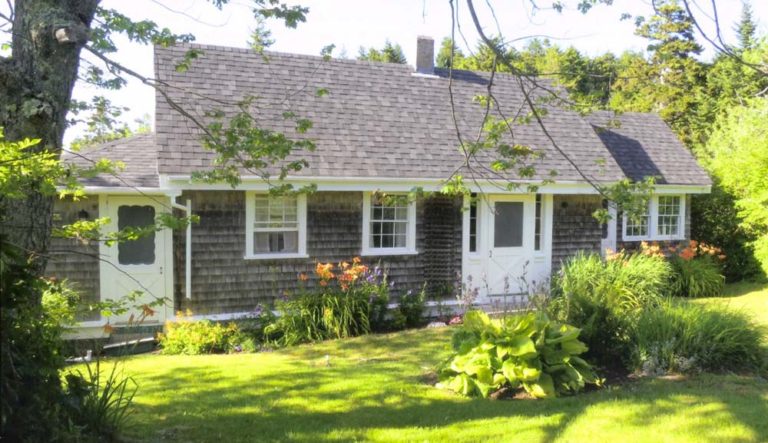 Celebrating the lives of two well-known artists
In 2004, longtime Monhegan summer resident Anne M. Hubert bequeathed to the museum her home and studio on Monhegan, along with the estate of James E. Fitzgerald. Anne and Edgar Hubert were friends and patrons to James Fitzgerald who, upon his death in 1971, inherited his artwork as well as his Monhegan home and studio.
Both buildings were designed and built by Rockwell Kent during the years 1906 to 1910 for his own use. The studio, built by Kent as an art school, was subsequently owned by his cousin, the painter Alice Kent Stoddard. James Fitzgerald acquired the studio in 1952 and the house in 1958. Both buildings, which are on the National Register of Historic Places, are now open to the public on a limited basis each week during the summer. 
The Kent-Fitzgerald home is a historic house museum, and the studio is used to display paintings by James Fitzgerald from the museum's collection.
In 2007, a symposium was held to honor the centenary of Kent's building the house on Monhegan. Several of the papers from the symposium have been published in The Kent Collector, produced by the Rockwell Kent Archives at the SUNY Plattsburgh Art Museum.
In 2017 the first volume of the James Fitzgerald Catalogue Raisonne "James Fitzgerald: the Drawings and Sketches" was published. This 340-page volume includes over 750 images of the artist's work.
In 2018 the Kent – Fitzgerald House and Studio was accepted into the National Trust for Historic Preservation's Historic Artists' Homes and Studios Program. These buildings are one of just over 30 sites in the country to receive this designation, and only the second site in Maine.
In 2022 the second volume of the James Fitzgerald Catalogue Raisonne "James Fitzgerald: the Watercolors" was published.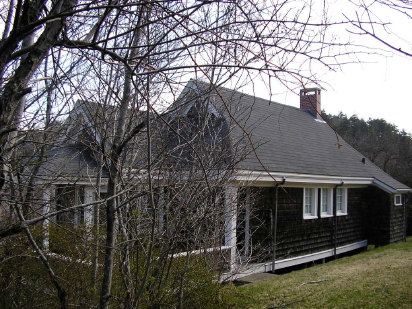 email:jamesfitzgerald@monheganmuseum.org
CONSIDER SUPPORTING US
Your donations help us preserve Monhegan's rich history for future generations
HOURS
Museum Hours for the 2023 Season 
June 24-30 and September: 1-30:1:30-3:30pm daily
July and August: 11:30-3:30pm daily
James Fitzgerald – Rockwell Kent Historic Artists' Home and Studio
June 24-September 30: Tuesday, Thursday, & Sunday 1:00-3:00pm