WORKS PROGRESS ADMINISTRATION
The Works Progress Administration (WPA) was a relief program created by Franklin Roosevelt during the Great Depression to provide work for the unemployed.  One part of the WPA, called the Federal Art Project (FAP), employed several of the artists that came to Monhegan after WWII.
Zero Mostel taught drawing and painting at the 92nd Street Young Men and Young Hebrew Association and gave gallery lectures at the Museum of Modern Art as part of the art teaching division.  In fact, Charlie Martin, another Monhegan artist, was Zero's WPA supervisor. Joe DeMartini and Remo Farruggio worked in the easel division, in which artists received a stipend to work in their studios and submit paintings to the government. Remo was one of two artists to be given an FAP sponsored solo exhibition. Michael Loew worked first in the easel division, and then in the mural division and Jo Levy worked for the  sculpture division. Murray Hantman, Henry Kallem and Nicholas Luisi also found employment through the Federal Art Project.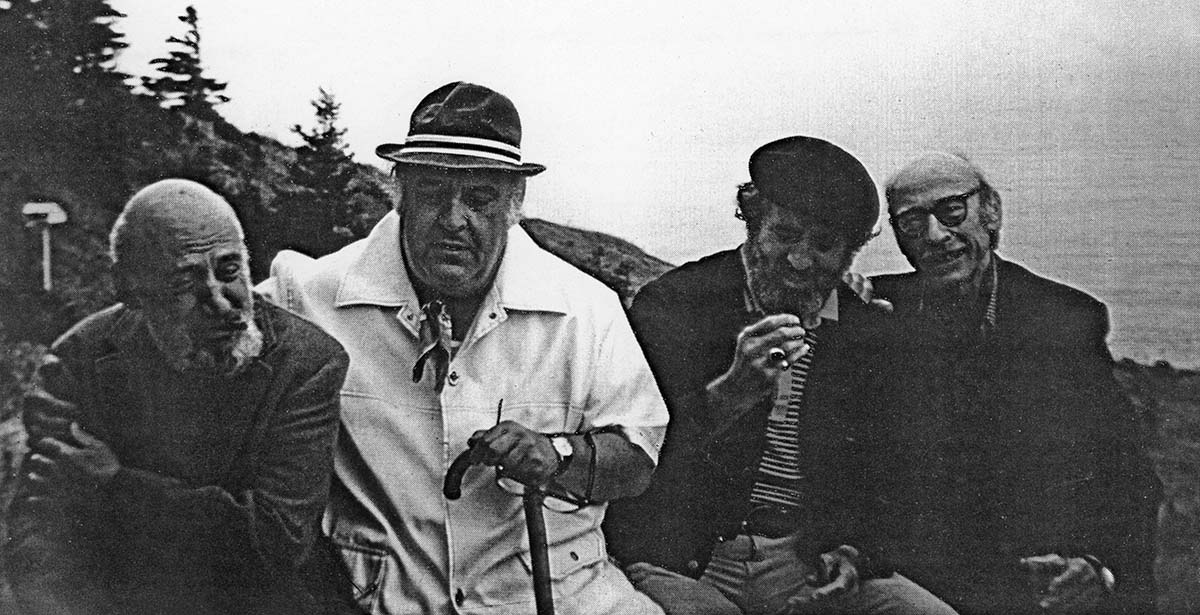 Joe DeMartini, Zero Mostel, Herb Kallem, and Mike Loew on Monhegan. Photograph by Bud Kornbluth.