Threat of War: Tensions Overseas
Although far from the fighting, residents of Monhegan had a front row seat to the preparations for war.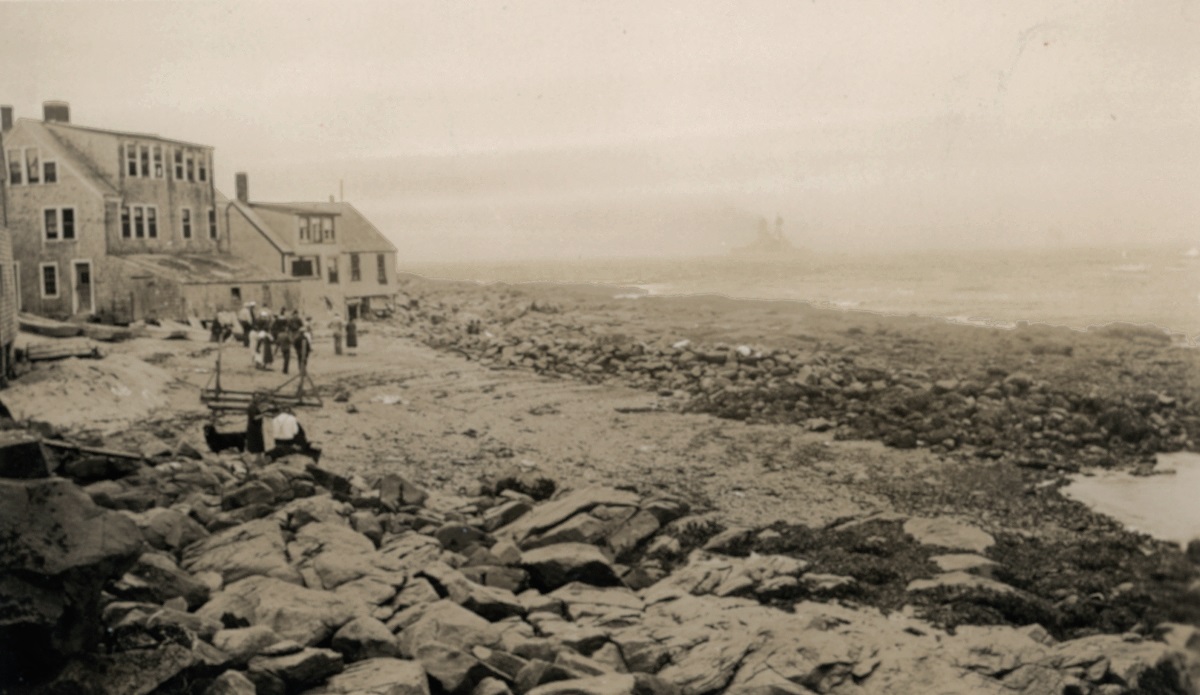 Bath Iron Works built destroyer USS O'Bannon passing to the south of Monhegan in the fog
"I also remember the chance to see new merchant ships or naval crafts making their trial runs. The U.S. Navy trial courses centered on an area located a scant half mile off Rockland. This was a confined and sheltered stretch of deep water with many clearly distinguishable shore markers to aid in determining the speed of the new vessel making its run. If there were any mechanical or structural weaknesses in a new ship, they would most likely be detected at that time and, as a rule, a boat cannot be commissioned until after it has been tested. Millions of dollars hang in the balance during these grueling tryouts, and we were in a position to see the new ships trying to be part of Uncle Sam's Navy."  Burton, Clara. "Sea Trials." Monhegan Memories, Impatiens Press, 1998, p. 122.