War Begins: Dimming the Light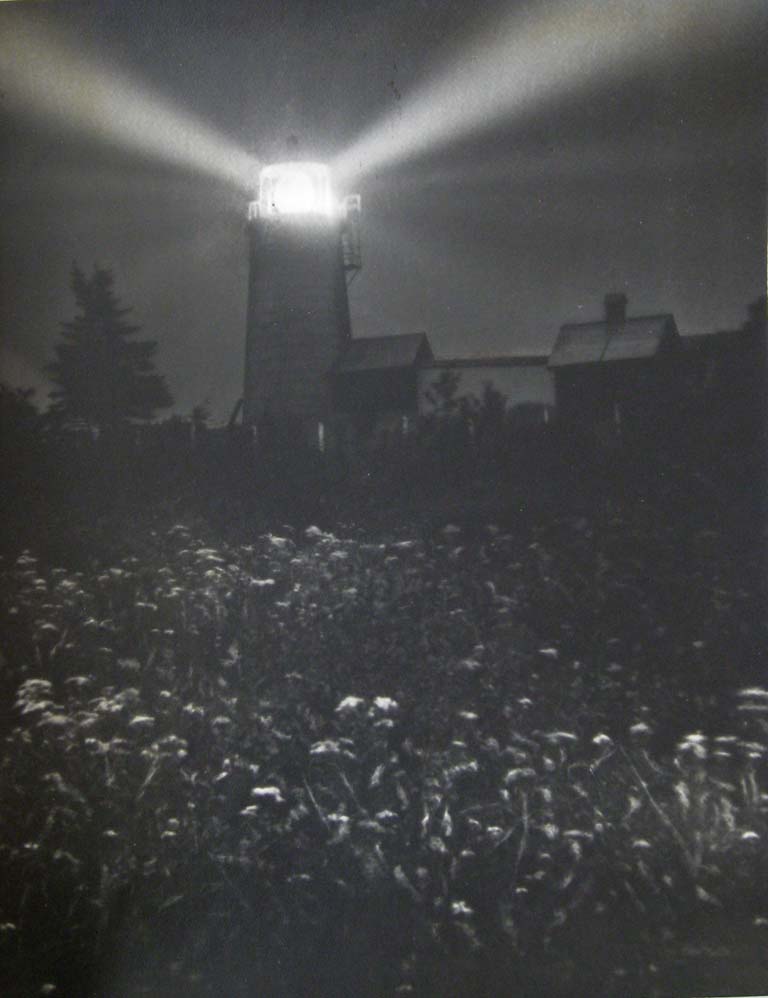 Taylor, Warner. Monhegan Light. circa 1920
The Fresnel lens and full candlepower produced a magnificent beam of light.
Warner Taylor's photograph of Monhegan Light in the pre-war years illustrates the strength of the beacon, compared to Clara Burton's description of the light during the war:
"During WWII the Monhegan Light (ordinarily of tremendous candle power) was dimmed to a mere weak yellow glow of only 2000 candlepower. This continued until July 1946 when I looked from my window one night and saw the beacon shining radiantly in all its former brightness as the wartime restriction had been lifted" Burton, Clara. " Monhegan Island Lighthouse erected in 1824 Now Automated." Unknown newspaper (probably Portland Press Herald). circa 1959.
Seacoast lighthouses were dimmed because the lights silhouetted passing ships and made them clearly visible even when the ships themselves carried no lights. There was considerable evidence that German submarines took advantage of this silhouetting.
Isabel Farrell recalled the reason the lighthouse was dimmed, in a 1999 interview with Pamela Rollinger.